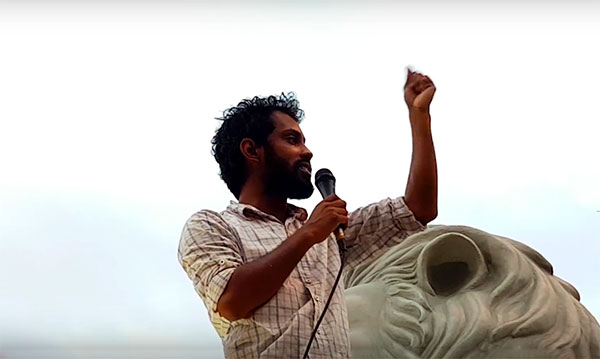 Inter University Students Federation (IUSF) Convener Lahiru Weerasekara was taken into police custody today.
Sources said he was taken into custody along with another IUSF member as they were leaving the Centre for Society and Religion (CSR) in Maradana after a news conference.
Weerasekara was arrested by the Colombo Crimes Division (CCD) and the Maradana Police under a joint operation.
The IUSF Convener was reportedly arrested in connection with the incident at the Health Ministry on Wednesday (21).
UPDATE (2.51pm) : IUSF Convener Lahiru Weerasekara has been remanded till July 05 after being produced at court.