Jansz did not correct her mistake due to threats – Fonseka
Posted by Editor on May 25, 2011 - 8:53 pm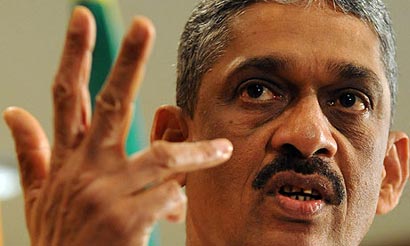 Sarath Fonseka stated today (May 25) in courts that Frederica Jansz did not retract the White Flag statement from the article that appeared in the Sunday Leader as the Defence Secretary had threatened to arrest her if she did.
He further stated that following the article's publication he had immediately requested the newspaper to correct the statement as it was flawed. However, Fonseka stated that upon this request the Sunday Leader Editor Frederica Jansz had made a tearful plea to the former Army Commander explaining that she would be arrested by the order of the Defence Secretary if she did so.
He also denied having any meeting with Jansz, stating that a casual conversation he had with her had been misquoted while also claiming that the notebooks, allegedly belonging to Jansz, which had been submitted to the court as evidence were forged.
Fonseka made this statement in the High Court today when the White Flag case was taken up while the case will be taken up again tomorrow (May 26).
NOTE:- Due to legal contstraints, the Onlanka Editorial team has taken a decision to disable comments on this article concerning ongoing court procedures.
Courtesy: Ada Derana

Latest Headlines in Sri Lanka