Japanese TV documentaries feature Sri Lanka as attractive destination
Posted by Editor on January 24, 2014 - 8:48 am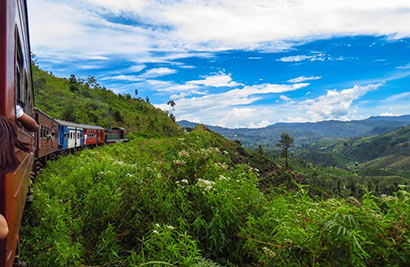 The Embassy of Sri Lanka in Japan has encouraged and assisted leading Japanese television stations to promote Sri Lanka. As a result, seven documentaries have been telecast in 2013 depicting Sri Lankan culture, world heritage sites, places of tourist attraction, investment opportunities available and history of Japan-Sri Lanka relations.
Further, two more documentaries have been telecast on Japanese television in January 2014, in addition to a special television crew of the Fuji Television channel visiting Sri Lanka in January.
One of these documentaries emphasized the fast developing investment climate in Sri Lanka, sponsored by a well-known Financial Newspaper in Japan, "Nikkei".
In addition, there will also be upcoming documentaries featuring Sri Lanka in Japan during the months of February and March 2014 and more will follow.
The Embassy of Sri Lanka in Tokyo has made every effort to assist these television crews visiting Sri Lanka by organizing their stay and also assisting and encouraging the media groups in planning their visit to Sri Lanka.
As a result of the effective tourism promotional work by the Embassy of Sri Lanka in Japan, the number of Japanese tourists visiting Sri Lanka has risen to 31,505 which is a 21% increase in comparison to 2012 and a 119% increase in comparison to 2010, which was prior to the commencement of the tourism promotional campaign in Japan. The special tourism promotion campaign which is currently progressing in Japan under the stewardship of the Embassy of Sri Lanka in Tokyo in collaboration with the Ministry of Economic Development and Sri Lanka Tourism Promotion Bureau in Colombo has been progressing since October 2011. With the assistance of these institutions, the Embassy has engaged in press and television advertising, travel agent seminars,
familiarization tours, bus, taxi and train advertising.
On September 13, 2013, the Embassy of Sri Lanka in Tokyo won an award for the "Best Tourism Promotion Agency in Japan" among 4 countries, of which the others were Malaysia, Hawaii and Guam at the JATA (Japan Association of Travel Agents) Travel Showcase, "Tourism Awards 2013".
Sri Lanka's Ambassador to Japan Admiral Wasantha Karannagoda received the prestigious award on behalf of the Embassy of Sri Lanka. The JATA Travel showcase is the biggest annual travel trade fair in Japan.
(Courtesy: Daily News)
Latest Headlines in Sri Lanka