Jayalalithaa urges cadre to be calm
Posted by Editor on August 4, 2014 - 10:55 am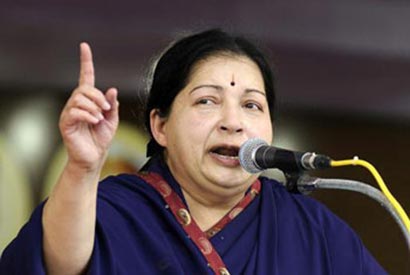 Terming human life very precious, AIADMK general secretary and Chief Minister Jayalalithaa on Sunday said one should not turn emotional and try to snuff it out by attempting suicide.
In a letter to Vijayalakshmi, a party functionary from Salem, who tried to take her own life after an article showing the Chief Minister in a poor light on a Sri Lankan government website on Friday, Ms. Jayalalithaa quoted the Tamil saint-poet Ovvayar and said the human life was precious and rare.
Advising the cadre not to attempt suicide, she said one should understand that suicide was "cowardly," while living and achieving was the intelligent thing to do.
Meanwhile, the AIADMK's legal wing, led by MP A. Navaneethakrishnan, staged a demonstration near the Marina beach on Sunday, condemning the "defamatory article" that sought to "trivialise" Ms. Jayalalithaa's efforts at solving the fishermen issue. Sri Lankan president Mahinda Rajapaksha was burnt in effigy.
They also submitted a petition to the DGP, The Hindu reports.
Latest Headlines in Sri Lanka