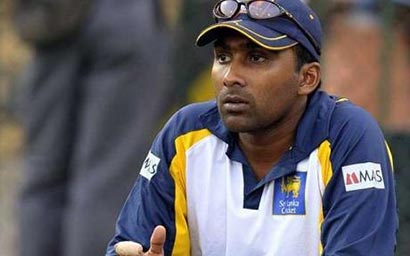 HOBART (Reuters) – Mahela Jayawardene will step down as captain of the Sri Lanka test and one-day teams after the current tour of Australia and has backed Angelo Mathews to replace him.
The 35-year-old Jayawardene told a news conference on the eve of the first test against Australia that he thought next year would be a good year to make the transition to a younger leader as there were few high-profile series scheduled.
Jayawardene, who led Sri Lanka to the 50-overs World Cup final in 2007, agreed to take over the captaincy for a second spell in place of opener Tillakaratne Dilshan earlier this year.
"I don't want to continue to captain after this tour so this will be my last. I hope I don't get any more SOS calls from them," Jayawardene told reporters in Hobart.
"It's been great, I've enjoyed the last year and what I've achieved but we need to move on to a younger leader. It's best that we get a new player in while the senior guys are still around so we can help him out in building a team."
Jayawardene said his choice to succeed him as skipper would be 25-year-old Mathews, who has matured into a world class all-rounder over the last couple of years.
"Angelo is the one everyone has earmarked, and I think he is good enough," Jayawardene added.
"Maybe the first few years will be tough for him but they'll grow into the job. If Angelo gets the opportunity, I think it will be easier for him if he has (the senior players) around him and we can build him through those tough periods."
Reuters