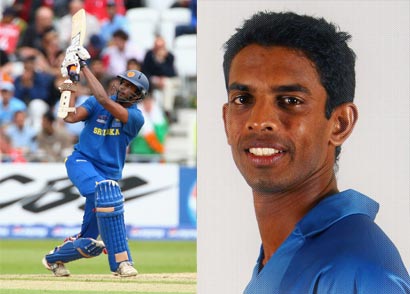 Cricketer Jehan Mubarak has been taken into custody over his suspected involvement in a fatal traffic accident on the Chilaw-Colombo main road in Maikkulam, police said.
One person was killed and another injured after a head-on collision between a Defender vehicle and a motorcycle at around 2.00pm today (22) in Maikkulam.
The Land Rover Defender was driven by Sri Lankan cricketer Jehan Mubarak at the time of the accident, police said adding that he had been returning from a visit to the Wilpattu National Park, along with a group of foreigners.
The deceased, Pradeep Kumara, and the injured, M.P. Marcus, are both residents of Wathuwatta and were traveling on a motorcycle on their way to a New Year festival 'Aluth Avurudu Uthsawaya' in Chilaw.
Following the collision Marcus was rushed to the Chilaw Hospital and later transferred to the Colombo National Hospital for further treatment.
Police said both the Defender vehicle and its driver have been taken into custody while a team led by Chilaw Traffic OIC Sub-inspector E.M. Ekanayake is handling investigations.
American-born Sri Lankan cricketer Mubarak made his Test debut in July 2002 against Bangladesh. However, he currently plays club cricket mostly as he has not been picked for the national squad for a long period.
In September 2009 he captained and guided Sri Lankan domestic champions Wayamba to the Champions League in India.
Courtesy: Ada Derana