Sanath, Muthuhettigama want Ministerial posts
Posted by Editor on April 22, 2012 - 12:32 pm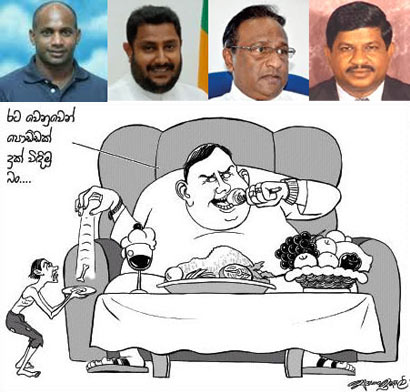 Parliamentarian Sanath Jayasuriya and three other MPs have requested President Mahinda Rajapaksa for ministerial portfolios in the government.
In a letter signed by Jayasuriya, Galle district MP Nishantha Muttuhettigama, Ampara district MP Sarath Weerasekera and Matale district MP Lakshman Wasantha Perera they said they have waited for a long period and it is time for  them to get ministerial portfolios considering their performance and also considering the votes they obtained at the general election.
Accordingly, the President had promised them that he would consider their requests soon. Muttuhettigama told Daily Mirror online that they had handed over the letter to the President on Thursday.
Courtesy: DM Online
Latest Headlines in Sri Lanka