JVP calls for impartial probe into Mannar mass grave
Posted by Editor on January 27, 2014 - 9:32 am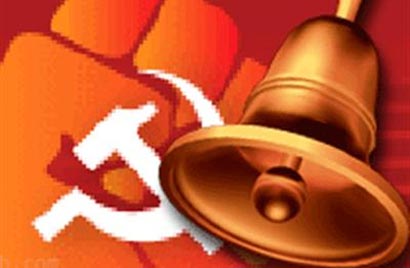 The JVP yesterday called upon the government to ensure that an impartial investigation would be conducted into the mass grave at Thiruketheeswaram, Manthai in Mannar and those responsible brought to justice.
The JVP politburo has, in a media statement, said that the government should facilitate the ongoing investigation. It should also remove any obstacles which hinder and delay the investigations. The involvement of the government was not adequate and it should take action to expedite those investigations, the JVP has said.
Full text of the message: "Media has reported that skulls and bone remains of 43 humans had been recovered from the mass grave at Thiruketheeswaram, Manthai in Mannar. We believe that these skeletal remains too represent another human tragedy just like the skeletal remains of over 150 persons found at the Matale mass grave recently.
This site was first discovered by a group of labourers who were cutting the earth to lay water pipes and found three human skulls. Further excavations had yielded some more skeletal remains. This could be identified as a place where people had been buried unlawfully.
Whether it is in South or North, justice should be done to those who had been killed. It has also been reported that there were skulls of children and these skeletal remains had tell-tale gunshot injuries.
The site belongs to an area which had been under the control of the LTTE and the Indian Peace Keeping Force. While one party says the killing could have committed either by the LTTE or IPKF, another party says the killing had been done by Lankan security forces. What should be done now is not leveling accusations and counter-accusations but expediting an impartial inquiry into these killings and bringing the perpetrators before justice.
However, it is so pathetic that the government's mediation and involvement in this regard is very poor and lukewarm. For example, when the Matale mass grave was unearthed and skeletal remains of over 150 persons had been recovered, political parties including the JVP, civil organizations and general public mounted pressure on government to probe it. The government appointed a Presidential Commission to look into the matter and the said commission seems gone missing. There are no other results these commissions have achieved except diverting the public attention to the problems.
(Courtesy: The Island)
Latest Headlines in Sri Lanka