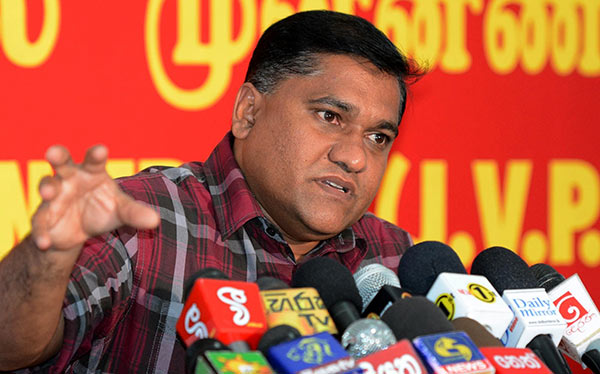 The Janatha Vimukthi Peramuna (JVP) is opposed to the Government's move to relocate beggars.
Speaking at a press conference held at the Party headquarters yesterday (22), Parliamentarian and Party Propaganda Secretary Vijitha Herath pointed out "the Government, though it had named 2017 as the Year for Eradicating Poverty, had in fact failed to do so, adding further that all projects undertaken by the Government were unsuccessful.
"Thus, in order to cover up their inability, they are planning to dump the Colombo City beggars somewhere else," he said.
"This will not solve poverty. Without addressing the causes which result in people taking to begging, poverty cannot be eradicated.
Those wielding power have proven their incompetence."
(Source: Ceylon Today)