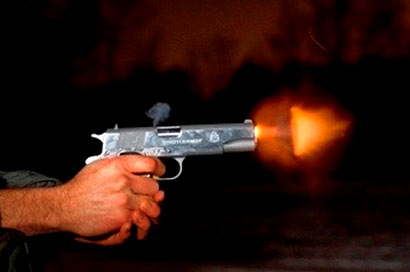 The vehicle believed to have been used by the gunmen in Monday's shooting in Kalutara was yesterday found abandoned in Moragahahena, Police said.
The get-away van used by the assassins who left seven men, including two prison guards, dead, has been dusted for fingerprints and searched by forensic men looking for incriminating evidence.
Police Media spokesman DIG Priyantha Jayakody said, the killings were orchestrated by the leader of an organized mafia family in the Kaduwela area, in collaboration with one of his notorious counterparts in the South.
Ceylon Today also learns that five Police teams have been deployed to investigate the incident.
The second vehicle that was used to obstruct the path of the Prison Bus transporting the targeted victims has also been identified.
According to the PMU, the vehicle is owned by a businessman in Athurugiriya who had fled the area following the incident.
The victims died in a hail of bullets unleashed by a yet individually unidentified gang, at around 7.30 a.m. last Monday, that blocked the prison bus carrying the would-be victims back to the Kalutara Prison. Witnesses have said that the attackers were all dressed in Police uniforms.
(Source: Ceylon Today – BY Kavindya Chris Thomas)