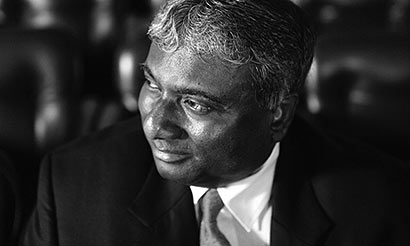 The husband of ousted Chief Justice Pradeep Kariyawasam who was the Chairman of National Savings Bank was released on personal bail by the Colombo Magistrate Court today.
Two personal bails amounting to Rs. 10 million each was granted after Solicitor General Suhada Gamlath sought to amend the charge sheet against Kariyawasamwhich was agreed upon by Counsel for Kariyawasam, Saliya Peiris.
Kariyawasam is being charged with improper investing of funds as Chairman of the National Savings Bank.
The next hearing was postponed to April 26.
(Courtesy: DM Online)