Karu wants influential voices to demand restoration of law and order
Posted by Editor on October 21, 2011 - 7:50 am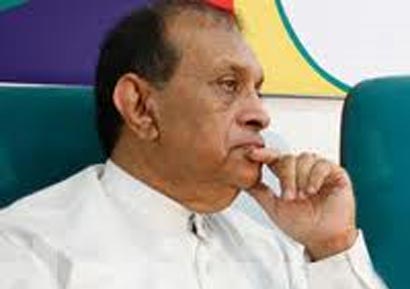 UNP MP Karu Jayasuriya called upon the religious leaders, including the maha sangha to take the lead to urge the government to take action against the increasing deterioration of law and order in the country.
Jayasuriya participating in the adjournment debate on alarming breakdown of law and order in the country, said the civil society leaders, professionals, and intellectual community must take a serious note of the current situation and must support the Opposition's call to exhort the government to restore law and order to society.
"We have highlighted this threat against the society several times in this August assembly, but the government and law enforcement authorities did not heed our call. Now we see some of the results of this arrogance of not taking the warning seriously. The underworld operatives call the shots and they have become so powerful that the police and armed forces no longer are able to take action against these unscrupulous elements as the law breakers have the backing of senior government politicians", the Co-deputy leader of the UNP said.
He said no action had been taken to bring to book those who are responsible for killing 12 journalists, assaulting some 30 other newsmen and the attackers of the Sirasa TV channel. "The culprits who destroyed and set fire to Siyatha TV channel are also still at large. We demand to know why the government cannot arrest these criminals. Does not this ignorance pave the way for the break down of civil administration in the country?"
Courtesy: The Island
Latest Headlines in Sri Lanka