Kerosene subsidy to households without electricity
Posted by Editor on February 17, 2012 - 6:18 pm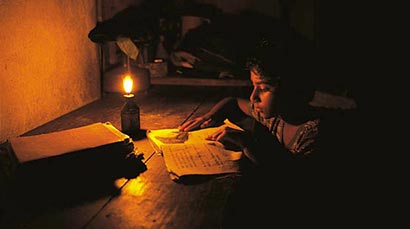 Protests are being staged in several areas by estate workers including in the Maskeliya and Talawakele.
The protests are being held against several issues including the increase in fuel prices.
The estate workers are protesting against the price hikes in kerosene and electricity.
One of the protesters said that with the current salaries they are receiving it is difficult for them to
survive.
According to out correspondents many estate workers have abstained from work, and tea factories have
been affected.
However, estate workers from Norwood are not participating in these protests.
Meanwhile the Ministry of Economic Development says that a kerosene subsidy will be provided to  households that do not have electricity, from the 19th of this month.
In a communique, it said that the Samurdhi stamp would be given not only to Samurdhi beneficiaries, but also to any household which does not have electricity, based on a certificate from the Grama Seva officer.
Courtesy: News First
Latest Headlines in Sri Lanka