Kiriella should resign: FUTA
Posted by Editor on March 1, 2016 - 9:29 am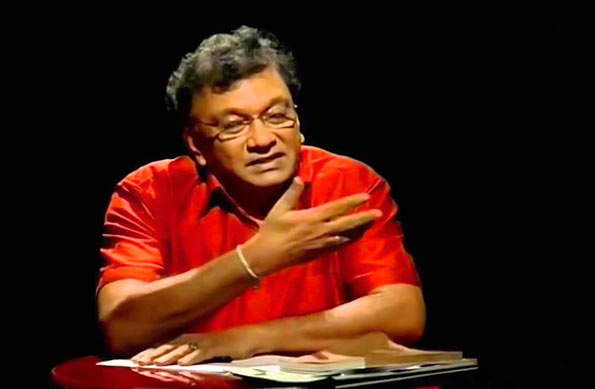 Former Federation of University Teachers Association (FUTA) President Dr. Nirmal Ranjith Devasri yesterday said the Minister of Higher Education and Highways, Lakshman Kiriella should resign as he had no right to influence the appointment of a university lecturer.
FUTA has criticized the minister regarding a letter which is said to have been sent by Minister Kiriella to the Dean of the political science faculty of Kelaniya University, requesting the temporary recruitment of a lecturer for the faculty.
Speaking to the Daily Mirror, Dr. Ranjith Devasri alleged the minister had abused his power and violated the practice of good governance.
"He is no longer suitable to serve as the Minister of Higher Education," he said.
He said even though they had heard of an illegal procedure in the recruitment of non-academic staff at universities, this was the first time they heard of a direct interference of the minister to appoint an individual to the academic staff.
In the letter, the minister allegedly requests that an individual who has been given a temporary appointment in the discipline of Political Science, be given a position, having considered his qualifications.
However, FUTA submitted a letter to the President, concerning the matter.
(Source: Daily Mirror – By Piyumi Fonseka)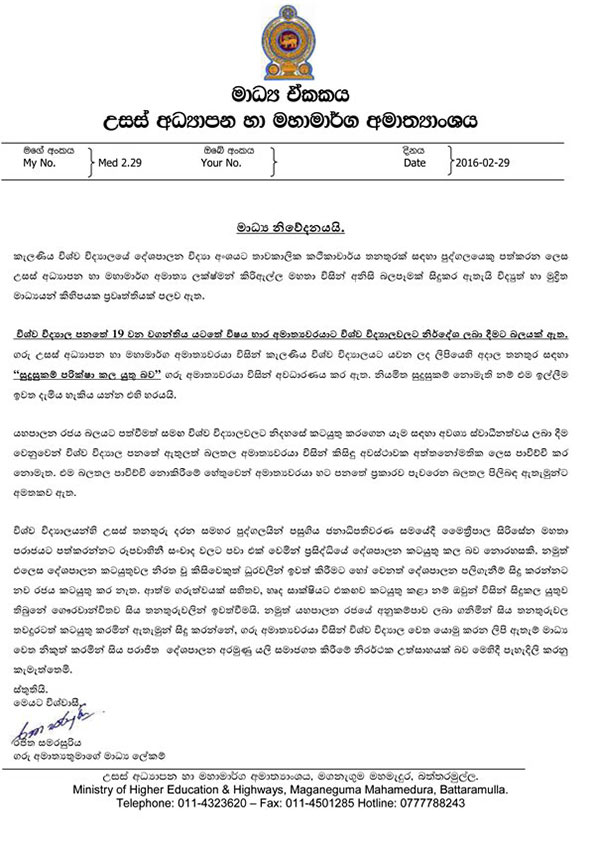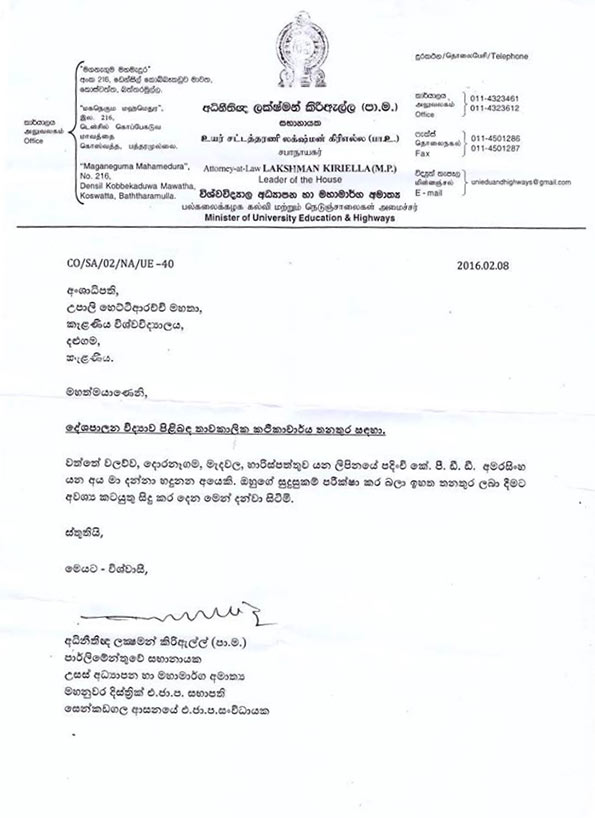 Latest Headlines in Sri Lanka