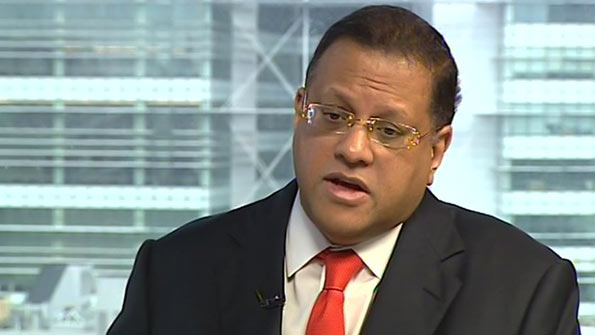 Sri Lanka aims for between 3 percent to 4 percent annual inflation measured on the Colombo Consumer Price Index (CCPI) this year, central bank governor told Reuters on Monday.
Annual inflation stood at 2.7 percent in February, up from 0.9 percent in January, data from the Department of Census and Statistics showed on Monday.
"The 2.7 percent is within our targets," Arjuna Mahendran told Reuters. "We are targeting 3-4 percent inflation average for this year."
Sri Lanka's central bank unexpectedly raised its key policy interest rates by 50 basis points on Feb. 19 from a record low, to prevent demand-driven inflationary pressure.
(Reuters)