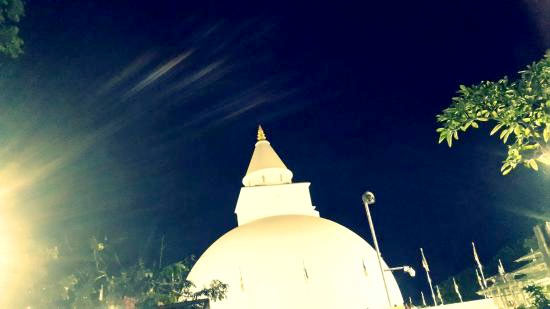 The chief incumbent of the Kataragama Kiriwehera Rajamaha Viharaya Ven. Kobawaka Damminda Thera and another monk have been hospitalised after being shot at by an unidentified gunman, Police said.
They said the shooting incident occurred at 11.00 p.m at the temple.
The monks were rushed to the Kataragama Hospital with gunshot wounds and later transferred to the Hambantota Base Hospital for further treatment.
The motive for the shooting has not been uncovered yet while Kataragama Police has launched an investigations into the incident.
Venerable Dhamminda Thera was appointed the Chief Incumbent of the Kirivehera Rajamaha Viharaya in Kataragama on December 19, 2013, by the Sangha Sabha led by the Malwatte Mahanayaka.
He was a student of Ven. Dr. Aluthwewa Soratha Nayaka Thera, the former chief incumbent of the Kataragama Kirivehera Temple and Chancellor of the Uva Wellassa University passed away at the age of 70 on September 27, 2013, and took over the post after his demise