Gotabhaya very 'unpopular', outgoing US Ambassador tells MR
Posted by Editor on June 13, 2018 - 7:51 am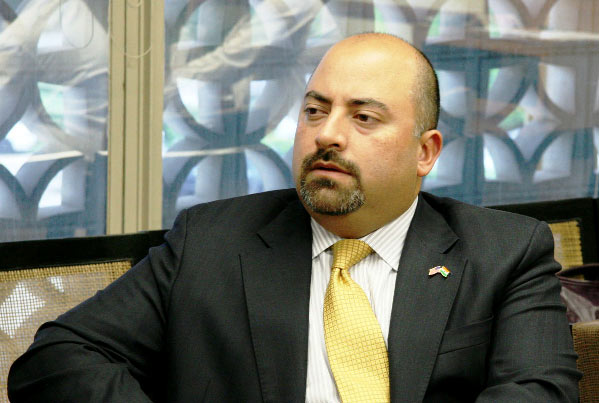 Outgoing US Ambassador Atul Keshap has told former President Mahinda Rajapaksa that his brother, Gotabhaya was very unpopular.
Indian American Keshap has based his assessment on information received by him, a spokesperson for the former President's Office told The Island yesterday.Career diplomat Keshap succeeded Michele J. Sison in March 2015. He took over the mission in late August 2015.
Keshap paid a courtesy call on former President Rajapaksa at the latter's Wijerama Mawatha residence on Sunday evening.
Keshap has also inquired about Gotabhaya Rajapaksa's recent visit to China ahead of Viyathmaga 2018 annual convention on May 13 at the Shangri-la, Colombo.
The spokesperson said that Keshap had also referred to the then Assistant Secretary of State for South and Central Asia, Indian American Nisha Biswal meeting with the then Defence Secretary Rajapaksa in early Feb. 2014. Keshap alleged that Rajapaksa hadn't treated Biswal courteously.
Ambassador Keshap spearheaded high profile US project to adopt Geneva Resolution backed by Colombo to pave the way for foreigners including Commonwealth judges on a judicial mechanism to address accountability issues.
Following the meeting with Biswal before she left for Jaffna, Gotabhaya Rajapaksa told The Island that the official hadn't been properly briefed by the US Embassy in Colombo.
Fielding a query by The Island, the spokesperson for the ex-President categorically denied that the outgoing US Ambassador had warned the former President Rajapaksa against fielding Gotabhaya Rajapaksa as Sri Lanka Podujana Peramuna (Joint Opposition) presidential candidate. He said the question of Gotabhaya's candidature had not figured in talks.
Chairman of SLPP and former External Affairs Minister Prof. G.L. Peiris on Monday told The Island that former President Rajapaksa would announce their presidential candidate at the most opportune moment.
Meanwhile, UPFA MP Udaya Gammanpila told the media on Monday (June 11) that Gotabhaya Rajapaksa could renounce his US citizenship anytime.
Addressing the media at his Pita Kotte office, Gammanpila explained the simple procedure in giving up the US nationality as and when one wanted to do so.
US embassy on Keshap's meeting with MR
A spokesperson for the US embassy said: The Ambassador meets routinely with political leaders, civil society and community leaders. The official said so when The Island sought clarification as regards Tamil media claims that outgoing US Ambassador Atul Keshap had warned former President Rajapaksa against fielding Gotabhaya Rajapaksa as presidential candidate. The Island asked the embassy whether this particular issue was taken up with the former President?
(Source: The Island – By Shamindra Ferdinando)
Latest Headlines in Sri Lanka