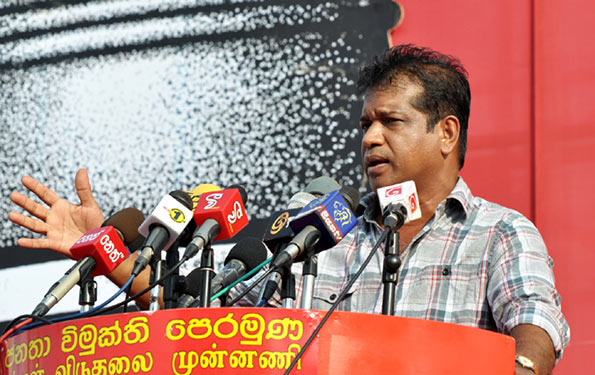 JVP Western Provincial Councillor Lal Kantha has resigned from the Western Provincial Council. His resignation comes in wake of Lal Kantha's election defeat.
Party sources said Mr. Lal Kantha will engage in trade union work full time. He was the president of the National Trade Union Federation for a long time.
However, political sources state that a conflict of opinions had surfaced during the party's discussions to fill the two National List MP seats.