'Lanka' newspaper shut down
Posted by Editor on January 31, 2010 - 1:39 am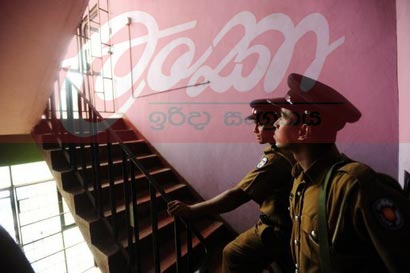 News Source: BBC
The office of 'Lanka ' newspaper in Sri Lanka was sealed off by officials of the Criminal Investigation Department (CID) this afternoon. This is the latest of a series of measures against the press in Sri Lanka. The weekly publication, Lanka, said the police action came a day after its editor, Chandana Sirimalwatte had been taken into custody for questioning over reports criticising a senior government official.
Prageeth Ekneligoda, a political reporter for Lanka eNews, remained missing since January 24
On Friday a Swiss Radio journalist was ordered out of the country.
Several human rights organisations said the Sri Lankan government had stepped up its harassment of journalists after President Mahinda Rajapakse's re-election on Tuesday.
The campaign group, Human Rights Watch, says the president appears to be seizing the moment to settle scores with critics of the government.
Latest Headlines in Sri Lanka