Lanka to export maize for the first time
Posted by Editor on May 8, 2012 - 7:56 am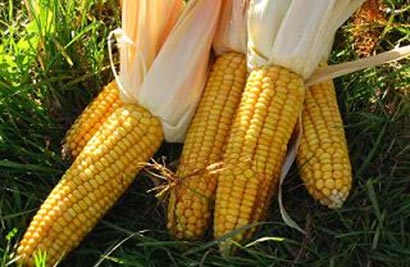 Maize is to be exported for the first time in Sri Lanka. The government has taken measures to export maize within the next two weeks, said Agriculture Minister Mahinda Yapa Abeywardane. "Sri Lanka is already self-sufficient in maize. The surplus will be exported to Canada, Taiwan, etc. The annual local requirement of maize is 180,000 MTs. Presently, 200,000 MTs is produced in the country. About 10,000MTs from the surplus will be exported," he said.
The minister said maize is the third largest planted crop in the world.
"The USA, China and Brazil contribute 64 percent of the world's maize demand. Maize will be collected for export from Anuradhapura, Nochchiyagama, Galenbidunuwewa and Horawapathana areas. Maize consumption has increased tremendously during the past two to three years.
Popcorn and corn buds are very popular among Sri Lankans. Maize based products such as corn flakes, corn oil and corn starch are popular in urban areas and most products are imported to Sri Lanka," Abeywardane said.
Maize is rich in vitamin A,B,E and minerals such as phosphorus, manganese, iron, zinc and copper.
High fibre content in them help solve digestive problems.
Maize is also a rich source of calories and forms part of the staple diet of many around the world. Corn's calorific content is 342 calories per 100 grams, which is among the highest in cereals. Maize is also rich in antioxidants which help prevent cancers.
Courtesy: Daily News
Latest Headlines in Sri Lanka