Lankan detained in India was close aide of Prabhakaran – police
Posted by Editor on July 22, 2015 - 1:02 pm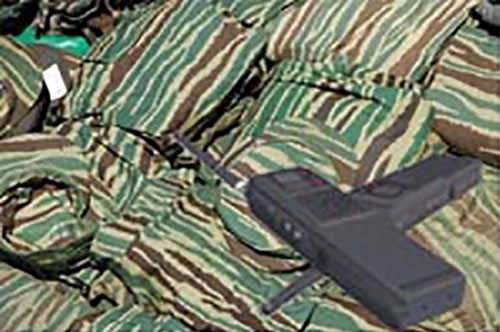 One of the two Sri Lankan Tamils arrested last night along with communication gadgets and cyanide in the district of Ramanathapuram has been identified as Krishnakumar, a close associate of slain LTTE supremo V Prabhakaran, Tamil Nadu police said today.
Sleuths from Intelligence Bureau, Tamil Nadu 'Q Branch' Police, and Special Intelligence Unit were now interrogating the LTTE militant, arrested along with two others during a routine vehicle check at Uchipuli in the district, a top police officer told PTI on condition of anonymity.
The arrest of Krishnakumar and seizure of eight mobile phones, four GPS equipment, 75 cyanide capsules and 300 gm of cyanide from the car in which they were travelling is being viewed seriously by Intelligence sleuths.
Police said all coastal districts in the state had been alerted to monitor for movement of members of LTTE and checkposts asked to be extra vigilant.
Police, who also seized Indian and Sri Lankan currencies from him, said they were interrogating Krishnakumar as to when and how he entered the country.
It was suspected he would have arrived in the country in the immediate aftermath of the decimation of LTTE and killing of Prabhakaran by Sri Lankan security forces in 2009, they said.
While local police had last night said five persons, including two Sri Lankan Tamil refugees, were detained, it was clarified today that only three had been arrested.
They were identified as Krishnakumar, Rajendran, also a Sri Lankan national, and Sasikumar, a local who drove the car.
Krishnakumar was planning to go to Sri Lanka by illegal ferry when he was arrested.
Sasikumar, the driver of the car, and Rajendran, an alleged ganja peddler residing in Uchipuli, were arrested for providing shelter to the militant of a banned organisation, police said.
Police said Krishnakumar and Rajendran could be sent to a special camp (for former Tamil militants) after interrogation.
Cyanide capsules, strung by the LTTE cadres around their neck, were used by them to commit suicide in case they were caught by the Sri Lankan forces or in abroad while on any mission at the height of civil war in the island nation.
(Source: PTI)
Latest Headlines in Sri Lanka