'Executing under pressure concerns us' – Atapattu
Posted by Editor on July 23, 2015 - 6:38 am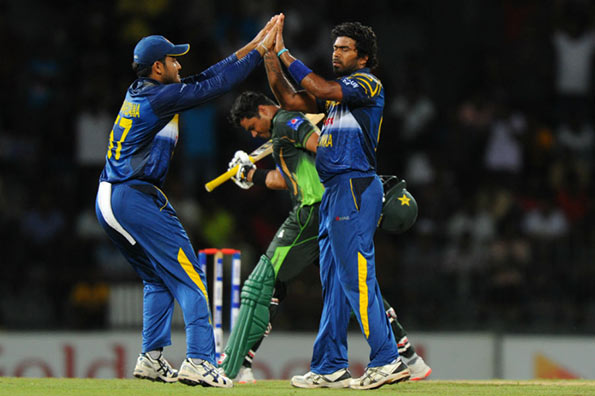 Sri Lanka coach Marvan Atapattu said Lasith Malinga's lack of penetration, and the bowlers' failure to execute plans has paved their path to decline, though the plans themselves remain robust.
Sri Lanka had run hot in the first six months of 2014, winning all of their limited-overs tournaments, including an Asia Cup, a World T20 and an ODI series in England. However, they have been much poorer since January this year, losing bilateral series against New Zealand and now Pakistan, in addition to losing a quarter-final at the World Cup.
The team's strategy has been brought into question through their limited-overs forays in 2015, as they have persisted with a substantial number of allrounders instead of fielding specialist bowlers. In this series, Pakistan's bowlers have claimed 33 wickets to the Sri Lanka attack's 15. Malinga, meanwhile, averages 37.50 this year.
"I don't think there's a hell of a lot of issues with our planning and what we want to do with the ball," Atapattu said. "Executing under pressure is something that concerns us. Plus we have played on good wickets. We've played on really good tracks starting in January this year when we started playing New Zealand in New Zealand.
"We got six wickets in Kandy, but we haven't got the wickets quite regularly as you would expect from Lasith Malinga. That's something that we have missed. That's one of the reasons we've lost the series."
Sri Lanka hit 252 for 9 batting first in the fourth ODI, but the ease with which Pakistan chased this total down suggested the target was at least 20 runs light. Atapattu said the absence of Mahela Jayawardene and Kumar Sangakkara had left a considerable void in the side, but urged the young batsmen to begin converting their chances.
"A lot of the batsmen getting starts and not going on to get a big score on basically flat wickets is disappointing. Most of them got starts and we needed a big one off one of them to get a big score or chase a big score. We got one when Kusal Perera got a 50 off 17 balls in Kandy. We haven't had that frequently, and that is something people have to be responsible at the top of the order."
The exit of the two senior players has not just impacted the team's batting, Atapattu said. "Missing two knowledgeable experienced players like that is going to be a bit difficult at the start, but life goes on. The young players have to take responsibility. Their capabilities and their thinking only surfaces when players like Mahela and Sanga leave. It's a learning curve in terms of tactics and so on, but they are the ones who have to take Sri Lankan cricket forward. "
Fast bowler Nuwan Pradeep bowled only 2.2 overs on Wednesday, before leaving the field with a hamstring complaint. He will be assessed before the team can decides on whether to draft another player into the squad, Atapattu said.
Latest Headlines in Sri Lanka