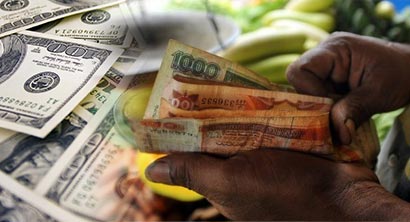 The Sri Lankan rupee ended steady on Wednesday in dull trade as a state-owned bank maintained its dollar-selling rate at 133.70, dealers said.
There was however downward pressure on the rupee due to demand for the greenback from importers, the dealers said.
The spot rupee closed steady at 133.70/80 per dollar on Wednesday a day after the state-run bank cut the currency's peg against the dollar by 10 cents to allow the exchange rate to appreciate.
Since July 13, the spot currency remained unchanged at 133.80 through Monday following the state-owned bank's decision to raise the dollar-selling rate by 0.15 percent to 133.80.
"The rupee ended steady in dull trade with mild importer (dollar) demand. Exporters are reluctant to convert," a currency dealer said.
The central bank on Friday said it entered into a $1.1 billion currency swap agreement with the Reserve Bank of India, which dealers said would boost the country's reserves and confidence in its currency.
(Reuters)