Lankan files case against X-files actress
Posted by Editor on January 27, 2012 - 7:59 am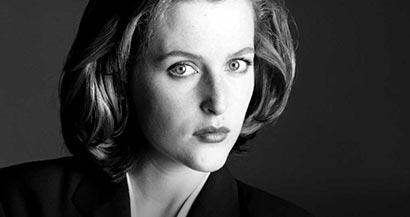 A disabled Sri Lankan Army Captain who had been appointed as a caretaker of the properties owned by popular X-files actress Gillian Anderson had filed a case at the Colombo Commercial High Court against Ms. Anderson and her husband claiming Rs.100 million as compensation.
This transpired in court when the case against the disable army captain over alleged misappropriation of Rs.17.8 million from the properties owned by the actress came up before Colombo Fort Magistrate Kanishka Wijeratne.
According to the case filed at the Commercial High Court American Actress Gillian Anderson, Mark Griffiths (the husband of Ms. Anderson) and L.G. Senaratne had been named as defendants. The complainant Anura Ratne Bandara of Yakkala stated that though he rendered a yeoman service to the company with full commitment to develop the properties, the defendants took measures to terminate his service. He further alleged that the defendants failed to provide all facilities agreed on. He further stated that the defendants had also promised him to build a house on his behalf and it was also ignored by them. Accordingly, the complainant asked court that the defendants be ordered to pay an amount of Rs.100 million as compensation.
However, counsel who appeared on behalf of the property company, told court that the defendants had not received summons in this regard. He further informed that the Army captain had been appointed on a contract basis and as such he was not a permanent employee of the company.
The CID maintained that the suspect army captain had obtained Rs.6.8 million for the purpose of supplying electricity to the property and thereby misappropriated one million rupees. The CID informed court that its detectives had collected evidence to confirm the matter after contacted by the Ceylon Electricity Board's Kiribathgoda branch.
Further magisterial inquiry into the matter was postponed for January 30.
Courtesy: DM Online
Latest Headlines in Sri Lanka