Lankan internet users too in for blackout
Posted by Editor on April 27, 2012 - 8:18 am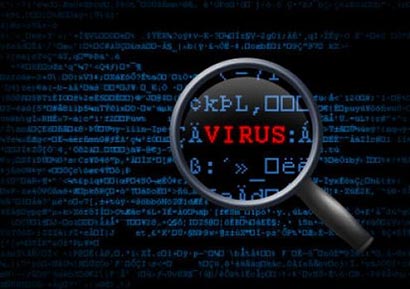 Thousands of Sri Lankan internet users could be among millions worldwide who will face a total internet blackout from July 9, 2012 due to a malicious piece of software that may infect their computers without their knowledge, the Sri Lanka Computer Emergency Readiness Team warned yesterday.
The team's coordinating centre, Sri Lanka Computer Emergency Readiness Team | Coordinating Centre (Sri Lanka CERT|CC), issued a statement appealing to internet users to check their computers.
They strongly advised if computers have been infected, to remove it if necessary by visiting the link; http://www.dcwg.org/detect.
The web blackout from July 9 will be enforced by the FBI, which is shutting down several web servers through which infected users' web traffic has been travelling.
It is shutting them down because of an investigation into a sophisticated internet fraud ring that used the servers to manipulate people's web browsing.
The malware changes a user's domain name system (DNS) settings, diverting all web requests through servers that the FBI seized in November, but has been temporarily maintaining to ensure internet services were not disrupted. This maintenance will finish on July 9, which means that computers still infected will face internet troubles.
Sri Lanka CERT|CC states that it is likely that users infected will be unable to connect to the internet when the temporary DNS solution is switched off on July 9. The ways in which users are most likely to be infected by this malware is by opening malicious attachments in emails or by visiting suspect websites through links included in an email.
Sri Lanka CERT|CC confirms however, that it has not yet received any complaints regarding infected computers or any internet users being a victim of this malware.
Sri Lanka CERT|CC, formed in 2006, is a fully owned subsidiary of the ICT Agency of Sri Lanka and is a government agency mandated with the protection of Information and Information Systems within the state sector, while extending its services to the private sector and the public.
Its services range from responding to and investigating information security breaches, to preventing security breaches by way of awareness creation, security assessments and security capability building. It is a member and the national point of contact for both the Asia Pacific Computer Emergency Response Team (APCERT) and the Forum of Incident Response Security Teams (FIRST), which are regional and global associations, respectively, formed to coordinate internet security efforts between nations.
Courtesy: Daily News
Latest Headlines in Sri Lanka