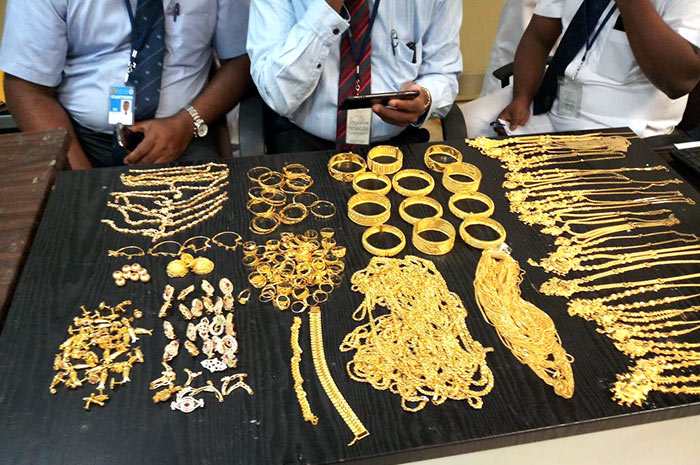 A-32-year old Sri Lankan was arrested this morning at the Bandaranaike International Airport (BIA) with yellow gold jewellery weighing two kilogram worth Rs.13 million, Deputy Customs Director and Customs Spokesman Vipula Minuwanpitiya said.
He said the suspect was from Batticaloa and was arrested at the Green Channel of airport Arrivals Lounge.
"The gold jewellery was weighing 2.36692 kilograms and worth Rs 13, 018,060. The suspect arrived from Singapore," Mr. Minuwanpitiya said.
During the investigation the Customs officers found gold jewellery including 58 pendants, 70 chains, 71 necklaces, 7 necklaces without chains, 90 rings, 34 bangles, 10 bracelets and 22 ear-rings packed into parcels concealed in the suspect's baggage, he said.
The gold was detected by the Customs Superintendent Eric Perera and Assistant Superintendent P.A.U.H.K Jayawardhane. Further investigations were carried out under the supervision of Customs Deputy Director Darshana Silva.
(Source: Daily Mirror – Chaturanga Samarawickrama)