Lankan president should empower Tamils: SM Krishna
Posted by Editor on February 15, 2010 - 4:35 am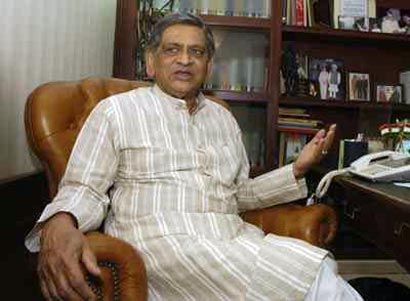 Chennai: India wants Sri Lanka to empower the minority Tamil speaking people through a political process and open a new chapter in the island nation's history, external affairs minister, SM Krishna said here today.
"We also want the Lankan president Mahinda Rajapaksa to create a situation where the minority Tamil speaking people are empowered through political process and open a new chapter in Sri Lankan history", the Union Minister told reporters on the sidelines of a function here.
India was for the implementation of the 13th Amendment to the Lankan Constitution conferring equal rights to people, he said after delivering Rajaji memorial lecture.
The 13th amendment gave effect to the devolution provisions of the Indo-Lanka Accord, signed in July 1987.
Asked if India sought to play a key role in Lankan affairs, he said New Delhi would "assist the friendly power in whatever manner possible."
Delivering the Rajaji memorial lecture, Krishna also said he was not going to contest elections anymore. Money, muscle and state power was a deadly combination often used to perpetuate oneself in power, he said.
Krishna said the power of wealth was wreaking havoc on elections. "I'm not going to contest any more elections," he
said.
Recalling the Independence struggle, Krishna said the Indian freedom movement was a glorious chapter in human history when completely unarmed people rejected an unjust system using the tool of non-violence and resolved to create a new world on the basis of high moral principles.
He said Rajaji who led themovement from the front and spent years in prison saw this liberation not merely in its political, economic, and social dimensions.
Latest Headlines in Sri Lanka