Lankans' film wins three awards
Posted by Editor on July 9, 2013 - 8:10 am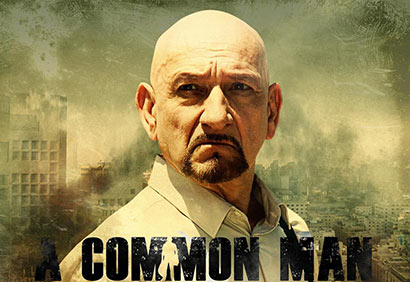 A Common Man won three awards — Best Film, Best Director and Best Actor — at the Madrid International Film Festival yesterday.
The movie was directed by Chandran Rutnam and the main roles were played by Sir Ben Kingsley and Ben Cross.
A Common Man, which is set in Colombo, was produced by Manohan Nanayakkara, B. S. Radha Krishnan and Chandran Rutnam, according to a promotional flyer.
The movie is about a mysterious man (Ben Kingsley) who plants five bombs around the city; A public bus, a shopping mall, the Polgoda police station, an intercity train and the Katukurunda Airfield. The man then establishes his mini control station on top a skyscraper in Dehiwala and calls the police chief Morris De Silva (Ben Cross) and informs him that if four prisoners are not released, the bombs will be detonated.
The movie had its premiere at the Laemmle Music Hall Cinema in Beverly Hills, California on March 15, 2013 with the participation of celebrated movie personalities in Hollywood.
The film was nominated in four categories at the festival — Best Picture, Best Director, Best Actor and Best Supporting Actor.
(Courtesy: The Island)
Latest Headlines in Sri Lanka