Lasith Malinga: to write or not to write?
Posted by Editor on September 8, 2011 - 2:09 pm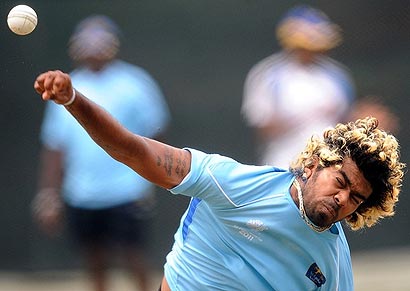 Chairman of the Sri Lanka Cricket Selection Committee Duleep Mendis stated that if Lasith Malinga wants to make a return to Test Cricket in Sri Lanka, he should forward a written request.
However,  Chairman of the Sri Lanka Cricket Interim Committee Upali Dharmadasa stated that Lasith Malinga does not have to forward a written request in order to join the Sri lanka Test team.
Meanwhile,  Lasith Malinga who spoke to Sportsfirst, noted that the Selection Committee did not hold any discussion with him regarding a return to Test cricket.
''I can let you know only if he forwards a written request to the board stating that he is available. I cannot answer any questions without knowing that. He should write to us about his preference as it was through a letter that he made us aware of his retirement," said Duleep Mendis
''He did not retire from the sport. He retired only from Test Cricket. As a person who loves this sport, I personally and on behalf of the committee requested him to come and play," he said.
''I don't think there is anything wrong with it because we should give an opportunity not only to Lasith Malinga but also to other players who are suitable. There was a discussion to find out if he would play if given the opportunity. We did not write to Malinga, nor did we say we will. We have not decided on this," said Upali Darmadasa.
Courtesy: News First
Latest Headlines in Sri Lanka