LLRC invites Ranil to explain CFA
Posted by Editor on December 26, 2010 - 7:55 pm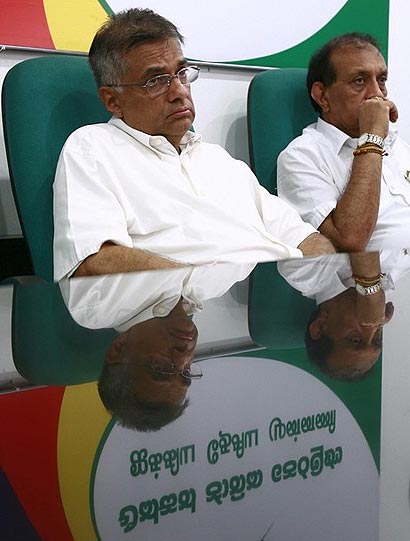 The Lessons Learnt and Reconciliation Commission (LLRC) will write to Opposition United National Party leader Ranil Wickremesinghe, inviting him to testify before it. The move comes after the commission's secretary S.B. Atugoda telephoned Mr. Wickremesinghe to inquire whether he could arrange for a date.
Mr. Wickremesinghe told the Sunday Times, "I told him that I am answerable to Parliament. If the commission wants me to appear, the Chairman and the members will have to make a request to me."
The LLRC is to write to Mr. Wickremesinghe next week, it is learnt.
A spokesman for the commission said they were inviting Mr. Wickremesinghe so that he could provide them with the reasoning behind the signing of the Norwegian-brokered ceasefire agreement of 2002 between the Government of which he was the prime Minister and the LTTE.
The commission has been tasked to examine the "facts and circumstances which led to the failure of the ceasefire agreement operationalised on February 21, 2002 and the sequence of events that followed thereafter up to May 19, 2009. The latter date is when the security forces militarily defeated the Tiger guerrillas.
Besides asking him to testify before the commission on the circumstances leading to the signing of the ceasefire agreement, the commission is expected to clarify a variety of other matters. This is based on the evidence the commission has heard so far, a senior official said yesterday.
The call for Mr. Wickremesinghe comes in the backdrop of an announcement by United Nations Secretary General Ban Ki-moon that a panel probing accountability issues would visit Sri Lanka. Mr. Ban said after "lengthy consultations," President Rajapaksa had shown "flexibility" and consented to this visit.
However, the Government's official position is that the panel, like all others, would be able to make "representations" to the LLRC. This is in keeping with the Commission's announcement that those willing to appear before it would have to write giving a brief account of what they proposed to place before the commission.
However, Mr. Ban's official spokesperson Farhan Haq said in New York on Thursday, that the panel would want to talk to others besides meeting the LLRC. In the light of this situation, diplomatic sources believe, the proposed visit by the panel may not materialise. However, the panel's Chief of Staff Richared Bennet is expected to arrive in Sri Lanka next week. He is to be accompanied by another official assigned to the UN panel.
It is not immediately clear whom the two UN officials will meet and the nature of their business.
Source: ST Online
Latest Headlines in Sri Lanka