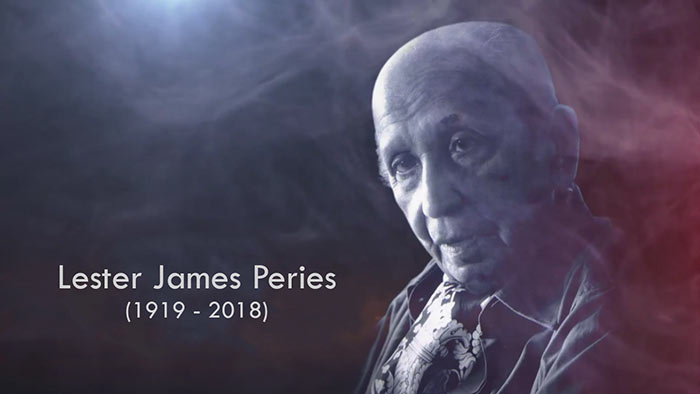 The Lifetime Achievement Award presented to late Dr. Lester James Peries from India, which was reported missing from his residence few days ago, has been found on an overhead rack of a Kollupitiya-Kaduwela private bus, Police said.
According to the police complaint, the award was stolen on Wednesday morning while his funeral service was in progress.
The funeral of the legendary Sri Lankan filmmaker, who is the pioneer of authentic Sinhala cinema, was held on May 02  at the Independence Square in Colombo with full state honours.
Dr. Lester James Peiris had received the medal when "Gamperaliya" (Village Upheaval) won the Golden Peacock Award for best feature film at the third New Delhi film festival in 1965. This was the first time a Sinhala film had won an international award.