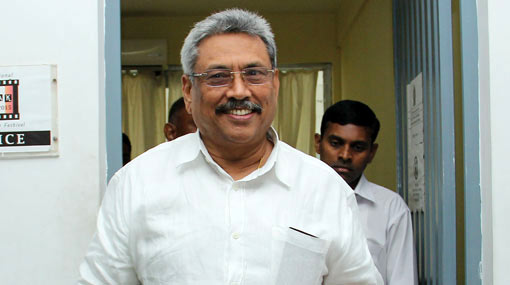 The Magisterial inquiry with respect to the floating armory of the Avant Garde Maritime Services (Pvt) Ltd has been terminated after the Criminal Investigation Department (CID) apprised the Court that it would not proceed with the case under AG's advice.
The Galle Magistrate last week also lifted the foreign travel ban imposed on former Defence Secretary Gotabaya Rajapaksa over this case.
Police this year seized more than 3,000 weapons in 20 containers from the armoury, run by private security firm Avant Garde Maritime Services (Pvt) Ltd and docked in port of Galle.
The Galle magistrate had imposed a travel ban on three people: former secretary of defence Gotabaya Rajapaksa; former navy commander and adviser of Avant Garde, Satilaka Dissanayake; and another director of Avant Garde.
(Ada Derana)