Maithri allows Opposition to select their leader
Posted by Editor on August 31, 2015 - 2:19 pm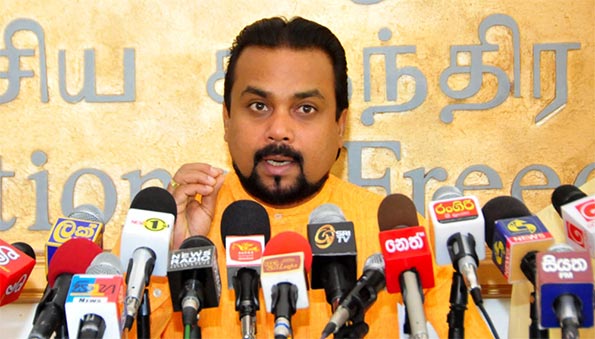 National Freedom Front (NFF) Leader Wimal Weerawansa today said President Maithripala Sirisena has allowed Opposition MPs to appoint the Opposition Leader.
Mr. Weerawansa and several party leaders of UPFA met President Sirisena who is also the UPFA Chairman this morning to discuss the appointment of opposition leader.
The central committee of the SLFP, the main constituent of the UPFA, earlier gave consent to the President to make the final decision on appointing the Opposition Leader.
(Daily Mirror)
Latest Headlines in Sri Lanka