Malysia to Relook at US$ 1B Sri Lanka Highway Project
Posted by Editor on September 27, 2011 - 12:57 pm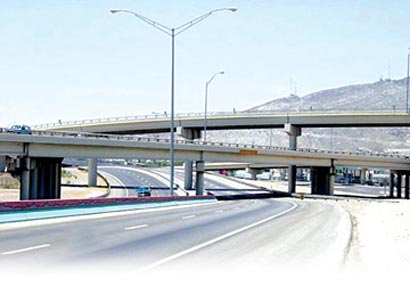 The Malaysian government will be resubmitting a proposal to revive Sri Lanka's 110km Colombo-Kandy Toll Expressway project worth US$1 billion (RM3 billion), Malaysian news agency Bernama  reported quoting  Special Envoy (Infrastructure) to India and South Asia, Datuk Seri S.Samy Vellu.
"The Sri Lankan government has also shown great interest in this project to be undertaken by the Malaysian contractors again," he told Bernama after receiving a courtesy call from a Sri Lanka delegation.
The delegation was headed by the Governor of Southern Province of Sri Lanka, Kumari Balasuriya and joined by a host of ministers from the South Asian country.
In 2003, Samy Vellu, who was the then Works Minister announced that Malaysia would submit its proposal on the RM1.2 billion (the value as that time) project and the full agreement was expected to be accomplished within three or four months.
The proposal was then submitted by the Construction Industry Development Board (CIDB) with three local partners, and the approval of the Cabinet.
The highway, if constructed, will take a mere 55 minutes of travel between Kandy and Colombo compared with the current three hours of travel time.
Kandy is 116km northeast of Colombo.
Samy said he also spoke on many other segments in which Malaysia has the potential to contribute, such as housing projects, golf fields and resorts in Sri Lanka.
"However, it is still under negotiations and both parties have to come up with their own feasibility study before moving forward with a plan," he said.
Meanwhile, Kumari said, on behalf of the President of Sri Lanka, Mahinda Rajapaksa, that she expected to see further discussion on the project, when Samy makes his official visit to Sri Lanka in the near future.
"Sri Lankans are expecting this highway to come up to benefit the community, the government, both Malaysia and Sri Lanka," she said.
Source: Government News Portal
Latest Headlines in Sri Lanka