Man fined Dh2,000 for peeping at woman inside Dubai Mall washroom
Posted by Editor on September 15, 2011 - 10:26 am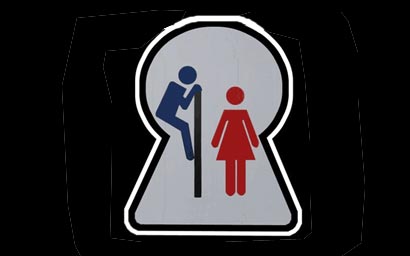 A Sri Lankan cleaner will have to pay Dh2,000 fine after a court convicted him of entering the women's washroom at Dubai Mall and looking at a Filipina while she used the facility
Dubai: A Sri Lankan cleaner will have to pay Dh2,000 fine after a court convicted him of entering the women's washroom at Dubai Mall and peeping at Filipina while she used the facility.
The Dubai Court of First Instance fined the 34-year-old cleaner, R.C., after he was incriminated of peeping at the 29-year-old Filipina while she was using the wathroom.
Prosecutors accused the defendant of sexually molesting the Filipina by walking behind her into he washroom and peeping at her while she was using the bathroom.
According to the arraignment sheet, prosecutors also charged R.C. [being a man] of unlawfully walking into a women's washroom.
The Filipina, identified as M.Y., testified that R.C. was in the women's bathroom at the mall and was looking at her from over the door when he was spotted by another Arabic woman.
During prosecution, M.Y. claimed that the Arabic woman knocked the door and told her that she saw the man in the mirror when she was washing her hands. The defendant reportedly hid in one of the bathroom cubicles.
"I knocked on the bathroom cubicle's door and yelling for the man to come out… when he finally did, I asked to see his mobile phone to ensure that he didn't snap any photos of me when I used the bathroom. Then we reported the matter to the police," M.Y. told prosecutors.
An Emirati police lieutenant testified that the Arabic woman said she saw the defendant and informed the Filipina and when he came out she yelled at him for entering the women's toilet. Court records said the claimant came out of the bathroom and screamed and asked all the other women to come out and catch the man.
When the defendant appeared in court, he pleaded not guilty and claimed he had no criminal intention.
The primary judgement remains subject to appeal within 15 days.
Source: Gulf News
Latest Headlines in Sri Lanka