Man hunt on: Final notice on Danuna
Posted by Editor on June 1, 2010 - 12:52 am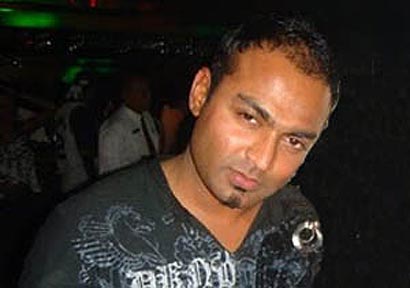 Colombo Fort Magistrate and Additional District Judge Lanka Jayaratne yesterday issued notice against Danuna Tillakaratne, son-in-law of General Sarath Fonseka, to appear before the Colombo Fort Magistrate Court on June 30 at 9.00 a.m. without fail.
If he failed to appear before Court as directed by the Court his movable and immovable properties will be forfeited, the Judge said.
Posters in Sinhala and in Tamil for the arrest of Danuna Tillakaratne were displayed in the Court premises and countrywide yesterday.
The Judge also directed the CID to submit a comprehensive report about Danuna Tillakaratne's assets to Court on the next date.
Earlier, the Court issued a Proclamation order against Danuna Tillakeratne, the second suspect in the HICROP (Pvt) Limited alleged fraud case, to arrest him on sight.
The Judge issuing the Proclamation order on Danuna Tillakaratne directed the Criminal Investigation Department, which is conducting investigations into the case, to prepare several notices stating that if he, Danuna Tillakaratne, failed to appear before the Colombo Fort Magistrate Court on June 30 his movable and immovable properties will be forfeited.
Issuing the Proclamation order after recording the evidence of CID Chief Inspector Mohan Siriwardena the Judge directed the CID to make a public announcement all over the country about the order and paste posters in Sinhala and in Tamil in public places that Danuna Tillakaratne is the most wanted man in the country.
These posters should be pasted in public places and in the Court premises also to bring to the notice of the public that the suspect who is evading arrest and wanted in connection with alleged fraud case.
The Judge also observed that the suspect Danuna Tillakaratne had ignored several orders issued by the Courts and the CID to appear and give a statement in connection with the ongoing investigations about the alleged fraud.
The CID told Court that according to the information received by them that the suspect Tillakaratne is living in disguise and changed his pattern of living.
Earlier, State Counsel Janaka Bandara moved Court to issue a Proclamation against suspect Danuna Tillakaratne for his arrest.
State Counsel objected to the suspect Tillakaratne being released on bail and said that the suspect Tillakaratne had not obeyed the Court orders on number of occasions and evading arrest.
Attorney-at-Law Sarath Siriwardena, Senior Counsel for the suspect
Wellington Dehoedt, a director of HICROP (Pvt) Limited moved Court that his client be released on bail.
The Judge refused the application for bail in respect of Dehoedt and remanded him till June 6.
CID Director Senior SP Wijey Amarasinghe was present in Court during the proceedings.
Source: Daily News
Latest Headlines in Sri Lanka