Mangala claims agri tax relief useless
Posted by Editor on November 27, 2018 - 8:12 am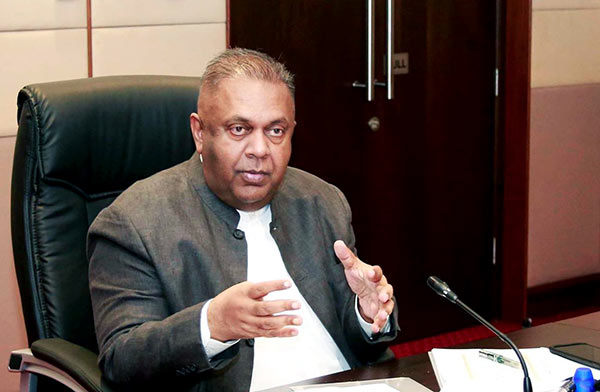 Parliamentarian and former Finance and Mass Media Minister Mangala Samaraweera stated that the appointed Minister of Finance has announced a package of tax exemptions for the agriculture sector which however, have little or no real impact on the sector.
Issuing a Media release yesterday (26), he said: 'Most small-scale farmers do not fall into the bracket of income tax payers. Data over the last few years shows that revenue collected from all agriculture-based income taxes, accounts for approximately 0.03% of the total Government tax revenue – this is a negligible figure and suggests that the removal of this will not have a material impact on the agriculture sector and the productivity thereof.'
The release further states, 'the proposed tax breaks will not address any of these critical issues in agriculture, it will however, benefit the large plantation companies and commercial agricultural players, who could afford to pay taxe sanyway. Therefore, in effect the agriculture relief package provides a tax break for corporates but provides no benefit to the small farmer.
"What about support for the other small-scale industries – Small and Medium Enterprise (SME) carpenters, retailers, manufacturers, the construction sector, and fisheries? Do they not deserve tax relief? The tax package also includes measures to reduce taxes for agricultural processing which will benefit large-scale, highly profitable rice millers. As per what is proposed by the purported Ministry, large plantation companies and profitable multinationals in the agriculture sector will not pay any taxes, whereas a local construction companies would pay 28% tax. This is an unfair proposal."
(Source: Ceylon Today)
Latest Headlines in Sri Lanka