Manju Wanniarachchi stripped of gold meddal
Posted by Editor on May 8, 2011 - 5:54 pm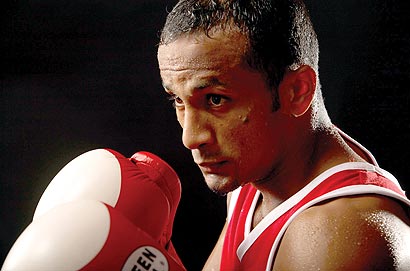 May 8 – Sri Lanka's Manju Wanniarachchi lawyers have vowed to carry on his fight to try to keep his Commonwealth Games gold medal after he was stripped of his title following a positive test for anabolic steroids and it was awarded to Wales' Sean McGoldrick by a court in Kuala Lumpur today.
The Commonwealth Games Federation (CGF) Court rejected claims from 30-year-old Wanniarachchi that he should not be punished following a positive test for nandrolone after he beat McGoldrick in the final of bantamweight division in New Delhi last October.
Wanniarachchi's legal team had claimed before a hearing chaired by Malyasia's Prince Tunku Imran, the vice-president of the CGF, that there was a breakdown in the chain of custody after a sample was taken and it being transported to the drugs laboratory in Delhi.
Among the allegations produced by Wanniarachchi's lawyer Kalinga Indatissa was that some of the numbers on the official documentation had been altered following him producing his urine sample.
But his defence was thrown out and Indatissa told insidethegames that they did not accept the decision and would now appeal to the Lausanne-based Court of Arbitration for Sport (CAS) for it to be overturned.
"It's a total cocky order," Indatissa told insidethegames.
"If there is a possibility of tampering they should not have taken away the medal.
"The chain of custody is the most important thing and we have managed to show that there was not there."
Indatissa had previously represented Sri Lanka's world 200 metres silver medallist•Susanthika Jayasinghe when she was controversially cleared of taking nandrolone following a positive test in 1998 after she claimed that she was the victim of a political conspiracy.
"This [decision] is not worth the paper it is written on," said Indatissa.
"We do not accept it and we will be challenging it at CAS.
"We have demonstrated that some of the numbers had been altered and they could not answer that.
"A chain of custody is a chain of custody and it has to be intact.
"It is up to them to prove the case against us and show reasonable doubt.
"But they have not done that.
"I cleared Susanthinka and I will win this case."
Wanniarachchi had beaten 18-year-old McGoldrick from Newport in the final in the Indian capital to clinch the gold and give Sri Lanka its first boxing gold in 72 years.
McGoldrick now becomes Wales' third gold medallist of the Games, joining Dai Greene, who won the 400 metres hurdles, and Robert Weale, who won the men's singles in lawn bowls. (Insidethegames)
Courtesy: Ada Derana

Latest Headlines in Sri Lanka