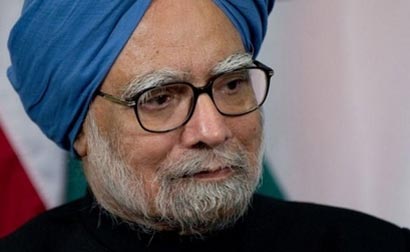 Prime Minister Manmohan Singh, in his letter to Sri Lankan President Mahinda Rajapaksa, gave no reason for his absence at the Commonwealth Summit, according to Sri Lankan Foreign Minister G.L. Peiris.
However, in an apparent underplay of Dr. Singh's non-attendance, he added: "None of us give reasons." Sri Lanka, Prof. Peiris said, got invited for several multilateral events.
"We go to some, we don't go to some. It is not incumbent on a government to give reasons [for absence]," he said.
He was addressing a press conference in connection with the Commonwealth Heads of Government Meeting (CHOGM) here on Tuesday. Questioning the media for its "obsession with countries that were absent," the Foreign Minister said: "So many countries are physically present in Colombo."
(Courtesy: The Hindu)