Many allies of the country have turned away, says Karu
Posted by Editor on March 9, 2012 - 12:34 pm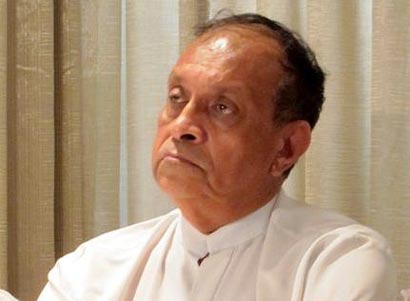 UNP Parliamentarian Karu Jayasuriya says that many allies of the country have turned away due to the short- sighted actions of the government.
He made this statement during a function held in the Kurunegala area.
"This is an era when the people are being hoodwinked under the guise of patriotism. If there is any danger to our country from Geneva or any where else, we will not let it happen because we love the country.''
"However if they are going to hold on to this issue and cover-up the other burning issues in the country then we see this as a wrong move. Today, all the allies of our country have turned away from us. If anyone speaks on behalf of human rights and freedom of the press then they are branded as  tiger terrorists. You cannot behave like the village thug and solve these issues, they should be handled diplomatically"
The function was held Wednesday to declare open the electricity scheme constructed with the aid of funds from parliamentarian Ashok Abeysinghe''s decentralised fund.
Parliamentarian Ashok Abeysinghe expressed these views.
"As there is a disciplinary inquiry against me, I no longer hold the post of Kurunegala organiser. They  are trying to remove me from this party, but this cannot be done very easily because we are with the people. Only the people can remove me. If the people don't need me during the next election the people will not vote for me, but the party leader cannot remove me'''' said Ashok Abeysinghe.
Courtesy: News First
Latest Headlines in Sri Lanka