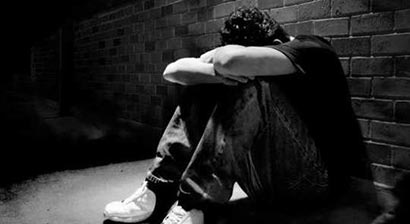 Almost half of the suicides in Sri Lanka – 40 percent is due to depression, the majority of victims being young people, health officials told a discussion on mental health organised by the Family Health Education Bureau (FHEB). UNFPA Representative in Sri Lanka, Alain Sibenaler citing statistics said suicides remained one of the three main causes of death among those between 15 to 35 years, with 80,000 persons attempting suicide annually and 400,000 pondering over it.
He stressed the need for comprehensive health services including sexual reproductive health and mental illness prevention through early diagnosis and access to correct information and praised the Health Ministry for interventions.Director General Health Services Dr. P.G. Mahipala said that the stigma surrounding mental illness and myths prevented families taking patients for early diagnosis and treatment which could control only 20 percent who receive treatment due to the stigma.
He said mental outreach clinics had been set up islandwide and a one-year diploma course in psychiatry for medical professionals was launched due to the severe dearth of psychiatrists in the island.
"We now have a 24-hour hotline (0710-107-107 to answer queries on mental problems of youth. They can also e-mail, skype or visit our website www.suwasariya.gov.lk at any time to access us", he said.
Health Education Director Dr. Mrs. Neelamani Hewageegama, Consultant Psychiatrist, General Hospital, Kalutara Dr. Saman Weerawadene, Prof. of Sociology, Kelaniya University Prof. K. Karunathilake and Consultant Community Physician, FHEB Dr. Manoj Fernando also spoke. – CA
(Sunday Observer)