Mervyn suspends PS workers over dengue death
Posted by Editor on July 5, 2011 - 11:44 am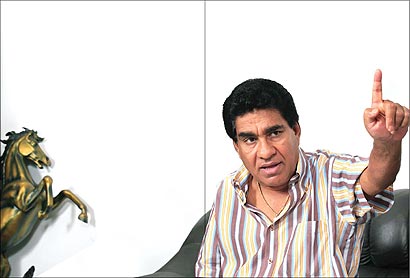 Four employees of the Kelaniya Pradeshiya Sabha have been suspended today (July 05) as ordered by Public Relations and Public Affairs Minister Mervyn Silva, Ada Derana reporter confirmed.
Citing a dengue virus related death in the Kelaniya area the Minister had claimed that the reason for the death was due to negligence on the part of these four Pradeshiya Sabha workers.
Minister Silva has reportedly instructed authorities to issue the work suspension orders on the four persons within the day.
Courtesy: Ada Derana
Latest Headlines in Sri Lanka