Moderate 5.6 quake strikes South Indian Ocean
Posted by Editor on December 1, 2010 - 8:54 am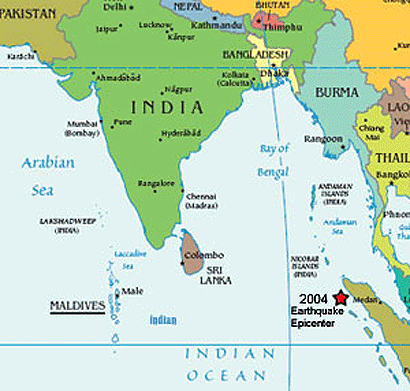 A 5.6-magnitude earthquake has struck the South Indian Ocean, the US Geological Survey said, although there were no immediate reports of damage and there was no tsunami warning in effect.
The quake hit today at a shallow depth of 15.3km at 2.19am local time (8.19am AEDT), the USGS said in a statement.
The epicentre of the earthquake was over 1150km south east of Male, the capital of the Maldives and a further 100km south of Colombo, Sri Lanka, the statement said.
The area witnesses frequent undersea earthquakes often located far from land.
Source: Daily Telegraph
Latest Headlines in Sri Lanka