Some ministers also trying to grab IDH land: Sirisena
Posted by Editor on December 1, 2010 - 8:59 am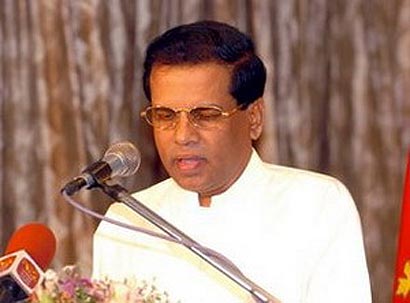 DM Online – By Sandun A. Jayasekera
Health Minister Maithripala Sirisena yesterday charged that some elements including certain ministers were attempting to grab valuable state land belonging to the Mulleriyawa Infectious Diseases Hospital (IDH) and he had to wage a war to protect these lands.
The Minister made this hard-hitting allegation when he visited the IDH for the opening of the newly built complex to house the radiographic unit, blood bank, maternity ward and the operating theatre.
He said he was disappointed over what he described as the selfish attitude of these government politicians and vowed not let them acquire the lands belonging to the IDH.
The minister said the Mulleriyawa Base Hospital was located on a 100-acre highly valuable land area and had become the cynosure of all eyes due to its prime location.
"I am getting requests from many quarters including my cabinet colleagues to permit them to start business ventures and commercial projects on the lands belonging to this hospital. I have turned down all these requests as these lands belong to the people and I have decided to expand the facilities of the base hospital," Minister Sirisena said.
He warned that legal action would be taken against those who had already grabbed hospital land, for the squatters and unauthorized constructions. The minister said the government had plans to upgrade standard the Mulleriyawa Base Hospital to that of the North Colombo General Hospital shortly.
Latest Headlines in Sri Lanka