More power cuts imminent as Kelanitissa goes out
Posted by Editor on January 19, 2014 - 9:12 am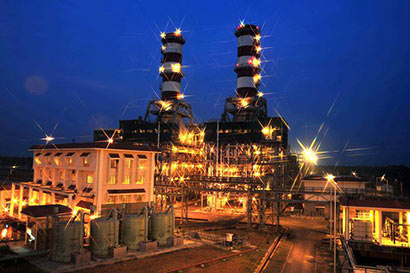 More power cuts are in the offing following the 165-Megawatt Kelanitissa Combined Cycle Power Plant going out of commission last Friday.
Energy experts warned that constant breakdowns at the Norochcholai plant, during the last few months and now the Kelanitissa Plant going out of commission, would lead to severe power cuts.
The 165-Megawatt Kelanitissa Combined Cycle Power Plant went out of commission on Friday following an explosion of a transformer and there has been no generation of power since then.
"This is a very serious breakdown, following Friday morning's explosion of the transformer and it will take at least two months or more to repair the damage. The cause of the breakdown has been the absence of regular maintenance," Consultant to the Electricity Consumers' Association Bandula Chandrasekera told Ceylon Today.
He said that power cuts in the future would be compulsory due to not only the breakdown at the Kelanitissa Plant, but also as Norochcholai is non-functional. He said that power would have to be purchased, like before, from private power producers at exorbitant rates.
CEB Chairman W.B. Ganegala, when contacted, admitted that there had been a break down, but said the repair could be  completed within the next two days.
"We have not yet found out whether we have even the spares for the repair or whether we have to import them. I do not think that we will have to effect power cuts as we have acquired  12,700 Megawatt Hours of power from private power producers in lieu the daily demand of 29,160 Megawatt Hours", he said.
Meanwhile,  Convener of the  Joint Electricity Trade Union, Ranjan Jayalal said the maintenance of the power plant  could not have  been done as the CEB management had decided  against the payment of  overtime.
The losses arising from the Norochcholai breakdown, due to the closure for 72 days last year, has been  estimated at Rs. 7,240 million.
However, a CEB insider said that the Chairman has asked for the support of Mechanical Engineers for the repair but they had declined. They have said that the Norochcholai Power Plant, which should have been maintained by the mechanical engineers,  had been maintained by the electrical engineers and that was the reason for the current breakdown.
(Courtesy: Ceylon Today)
Latest Headlines in Sri Lanka