Muslim boy ordained at Dimbulagala
Posted by Editor on January 24, 2017 - 9:03 am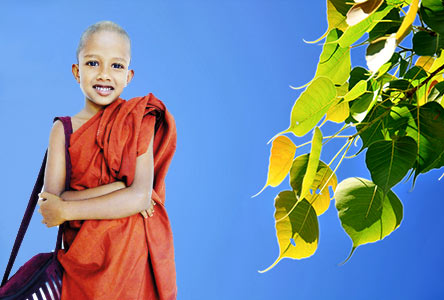 For the first time in the history of the Dimbulagala Forest Monastery, a seven-year-old Muslim boy has been ordained, said Chief Incumbent Millane Siriyalankara Thera.
The Thera said the mother of the boy was abroad and his father Hameed Ismail had brought him to the monastery.
He had been ordained as Rathnapure Siri Sudarshanalankara and resides in the forest monastery along with many Sinhala, Tamil and Veddah children who had entered into Buddha Sasana.
"This is the best precedent for religious harmony and national unity. The Dimbulagala Forest Monastery is the only temple where monks of different ethnicities reside, setting an example not only to all Sri Lankans but also to the entire world," the Thera said.
(Source: Daily Mirror – By Nimal Jayaratne)
Latest Headlines in Sri Lanka