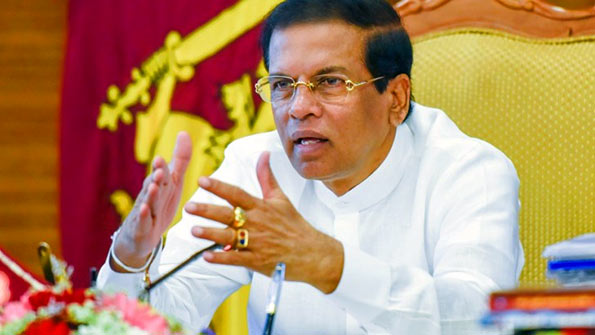 The National Economy Council was gathered under the patronage of President Maithripala Sirisena at the Presidential Secretariat, yesterday (03) with the participation of the officials from the public and private sectors, intellectuals as well as vice chancellors of universities.
During this meeting, the analysis by the intellectuals regarding the current economic condition of the country was obtained and representatives including the Chairmen of several leading companies were present on this occasion.
The meeting was also attended by the representatives of Board of Investment of Sri Lanka, Export Development Board and the heads of all leading key chambers, the Central Bank, state banks and private banks.
Special attention was drawn regarding the promotion of Sri Lanka's export sector and preventing the devaluation of the rupee.
It was apprised in detail regarding the steps that has been taken by the Central Bank to control the depreciation of the rupee.
The Central Bank further pointed out that the depreciation of the rupee was due to external factors, and stated several countries including India, Pakistan, Malaysia and Indonesia have also faced this prevailing condition.
The National Economy Council was also briefed on the benefits and opportunities that could be given to promote exports.
Attention was also focused on the tax policy.
The Prime Minister Ranil Wickremesinghe, Ministers Mangala Samaraweera, Mahinda Samarasinghe, Harsha de Silva, Eran Wickramarathne, Secretary to the President Udaya R. Seneviratne, Secretary-General of the National Economic Council Prof. Lalith Samarakoon, Governor of the Central Bank of Sri Lanka, Dr. Indrajit Coomaraswamy were also participated in this meeting.
(President's Media)