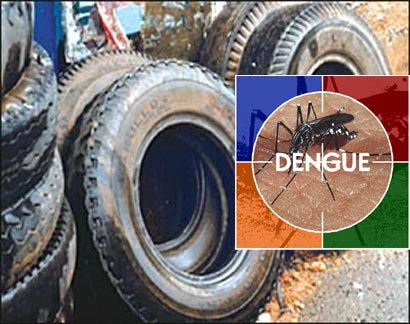 The National Mosquito Control month declared for the first time by the Health Ministry in collaboration with the Presidential Task Force on Dengue begins today and will continue until July 25.
The inauguration ceremony will be held under the patronage of Health Minister Maithripala Sirisena today in Malpura, Chilaw.
According to statistics issued by 44 hospitals islandwide, around 15,500 dengue cases and 75 deaths were reported during the past six months.
Secretary to the President Lalith Weeratunga by a circular had informed all Ministries, Departments, Authorities, Commissions, Corporations, Statutory Bodies and Government Institutions to appoint Dengue Control Committees.
The health authorities have called on the public to participate in the programme considering it to be a national task.  The anti dengue task force has launched a number of programmes with the participation of personnel attached to the Army, Navy, Air Force, Police and the Civil Security Department under the guidance of Defence and Urban Development Ministry Secretary Gotabhaya Rajapaksa.
The programme will be carried out with the participation of a large number of participants including all government sector organizations, Security Forces, Police, Civil Defence Force, Public Health Inspectors and Scientists.
Premises of houses and organizations will be inspected. Dengue control groups will take immediate action to destroy mosquito breeding places in homes and institutions .Legal action will be taken against all individuals who have mosquito breeding places in their premises, despite their social status.
Source: Government News Portal