New Constitution will not dilute country's unitary status: PM
Posted by Editor on October 2, 2017 - 10:06 am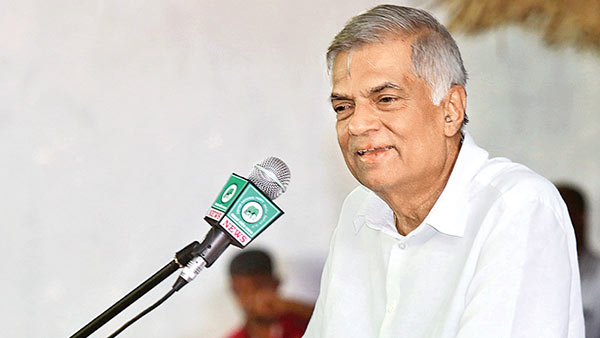 The proposed new Constitution will not dilute the unitary status of Sri Lanka in any way. It will seek maximum devolution of power under a unitary state, Prime Minister Ranil Wickremesinghe said.
The Prime Minister who categorically stated that not a single clause which aims to dilute the country's unitary status will be included in the new Constitution, added that safeguarding the foremost position afforded to Buddhism and protecting other religions was a prime objective of the government which would never permit a division of the country.
The Prime Minister made this observation addressing UNP activists at meetings at Talawa and Kahatagasdigiliya in the Anuradhapura district on September 30.
The Prime Minister who said that the country existed as unitary state from the D.S. Senanayake era added that its unitary status was legally established in 1972, which sovereignty was vested in Parliament.
"Through the 1978 Constitution, the UNP vested sovereignty in the people and the Parliament. In 1987, the 13th Amendment to the Constitution was introduced granting devolution of power within a unitary state without causing any harm to the country's unitary status. This measure also gained approval in the Supreme Court, the Prime Minister said.
(Source: Daily News – By Shiromi Abeysinghe)
Latest Headlines in Sri Lanka