New model to administer loss making plantation companies
Posted by Editor on August 29, 2016 - 11:30 am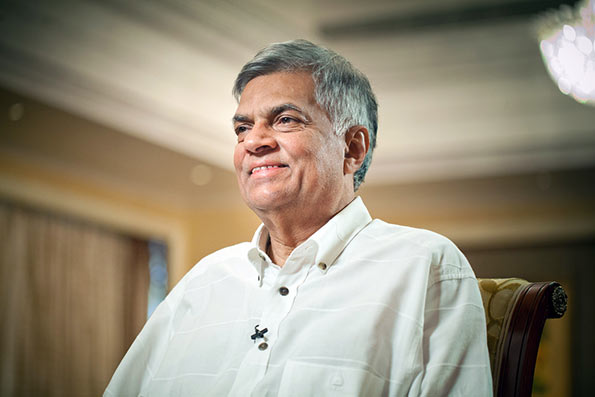 The government will introduce a new model to run the plantation companies soon, Prime Minister Ranil Wickremesinghe said yesterday.
Speaking at the United National Party (UNP) membership drive in Hatton, Mr. Wickemesinghe said all plantation companies which are undergoing losses would be brought under this new model of administration.
"Some plantation companies are not run effectively and incur losses while others are running at a profit. We will bring all loss-making plantation companies under the new model. According to this model the loss making plantation companies will be handed over to compliant people" he said.
"I suggest that loss-making plantation companies should come under those who are able to develop them no matter whether they are locals or foreigners" the Prime Minister said.
He said schools with GCE Advanced Level Science stream would be set up in that part of the country while Nuwara Eliya, Hatton towns would be modernised. Meanwhile, Mr. Wickremesinghe who addressed the UNP membership drive in Welimada on Saturday said the government would focus on reducing the country's debt in the next budget. "We will push the country through from the debt trap to some extent by earlier next year" he said.
He said the UNP refrained from requesting courts to declare the Uva Provincial Council election null and void after the party decided to form a national government with the UPFA. "We the UNPers had to face many difficulties in the past when in Opposition but we are ready to work with the UPFA in order to develop the country." he said.
The Prime Minister said details of misusing State funds under the Tourist Board for the Uva Provincial Council election and cases are taken up against some public servants. We have no intention of harassing public servants to take revenge from them. But, a proper study should be conducted to determine whether they have done anything wrong" the Premier said.
Some pro-Rajapaksa newspapers have said it was wrong for the government to conduct a probe. These are the newspapers which said Rajapaksa administration will last for 20 years. They are in difficulty now that their predictions have gone wrong," he added.
(Source: Daily Mirror – By Yohan Perera)
Latest Headlines in Sri Lanka